Running is a solo sport.
But there are times when you just need a friend.
The Oakley Mini 10k took place this past weekend. This was a women's only 10k run around Central Park. This was also my first race in which I ran by myself.
Originally I had planned to run this race with a friend, but things happened and my friend wasn't able to run this race.
Like my last race, I was nervous and this new feeling of loneliness came over me while waiting at the start line. I got somewhat emotional, but the emotions eventually went away as I started running.
This run wasn't easy. You would think the shorter the distance the easier it'll be. But in reality the shorter the distance the harder it gets because you have to push yourself harder to get a decent finish time.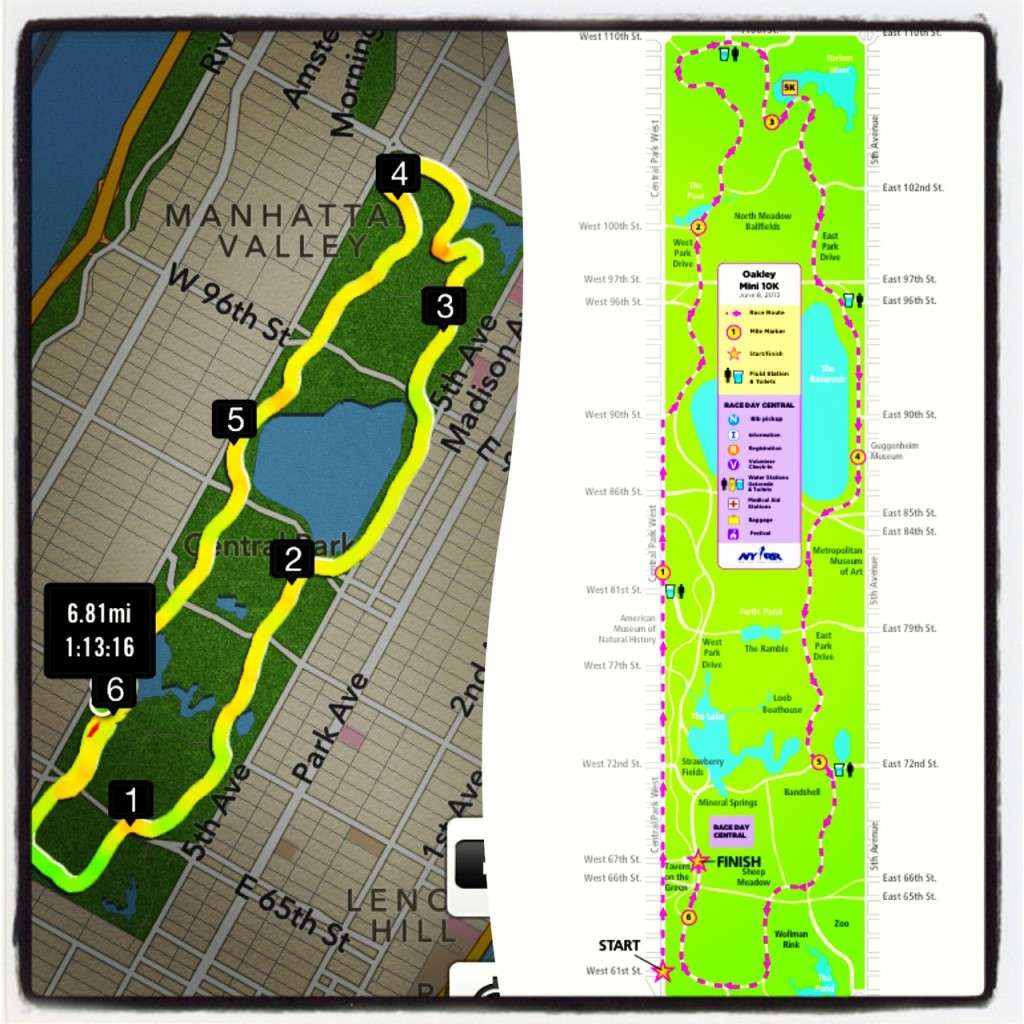 This was my second time running Central Park, and even though I did better during this 10k than in my previous 10k run around Central Park. I still did not beat my personal best.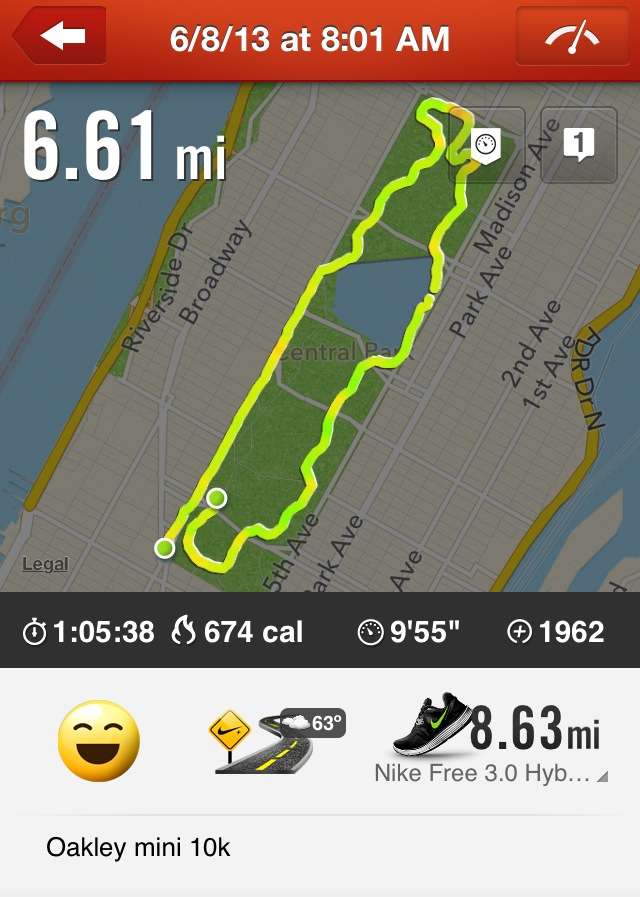 My official finish time was 1:03:31, not a bad time for a 10k in my opinion.
My biggest accomplishment besides getting past my emotions early during the race and being able to finish, was maintaining a good pace to get negative splits. Negative Splits is when you are able to decrease your pace time after every mile. You start out slow and get faster and faster after every mile. In my case I started out with a pace of 11 ish and ended with a steady pace of 9 ish. I loved seeing that.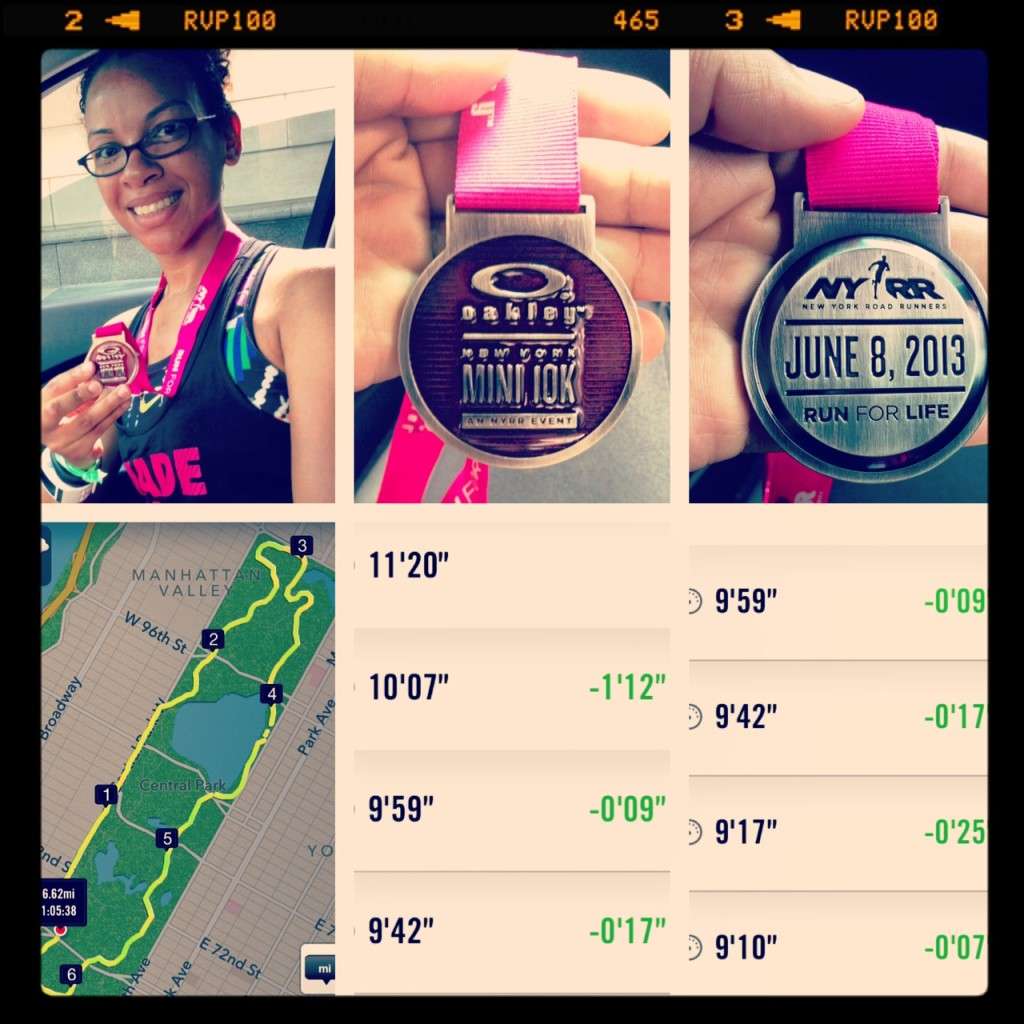 Negative Splits will come in handy when training for the marathon. The goal is to start out slow and give it all you got towards the last few miles. It's a good way of saving your energy.
In a few weeks, I will soon start training for my very first full marathon, during this training I will continue to run small races, here and there, as part of my marathon training. The small races here in NYC, will also help me qualify for the ING NYC Marathon next year.